VENTINO Corporation Sdn Bhd was established in Malaysia in 2006, is one of the leading suppliers of ironmongery and digital door lock in Malaysia. In recent years, the residential projects and hotel projects is booming and fast growing, therefore the demands for the products of related fields also increased. Besides supplying architectural ironmongery and digital door lock, we also supply hotel door lock, hotel key card system, hotel lock system, hotel management system, property management system (PMS), biometric fingerprint lock, PIN number lock, card lock, homestay door lock, etc.
Malaysia was recognised as the top 10 tourism country in the world, and tourism industry has contributed the income of RM 45.7 Billion in 2016. From the statistic, you can see that the tourism industry in Malaysia is fast growing. Therefore, we are here to cater the needs of the hotel owner and hotel operator, to provide the one card system solution of hotel door lock system.
about ventino corporation
VENTINO Corporation Sdn Bhd. was incorporated in Malaysia in 2006, is one the the leading suppliers of architectural ironmongery and digital door lock. Our customer include the building developers,
contractors, hotel owner,hotel operator, interior designers and hardware dealers nationwide.
.
our core business
Our vision and mission is to provide the quality products and satisfaction to all of our customers. Our main products are architectural ironmongery, digital door lock, hotel door lock, door hardware, hotel key card system, digital safety box, etc. Since our foundation in 2006, we are growing from local business of hardware dealers, to now our customer spread over the whole Malaysia. The quality products and good service is the key of success.
Why Ventino
Ventino Corporation sets itself apart from its competitors with its comprehensive special product ranges, creative marketing channels, unique range of services.
hotel door lock system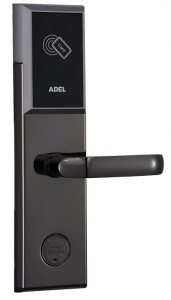 RFID key card hotel door lock
Digital door lock with fingerprint, PIN, key card
Wi-Fi door lock
Mobile apps lock

VENTINO 4 in 1 Digital Door Lock
Unlocking Method: Fingerprint, PIN Number, RFID Card, Mechanical Key
VENTINO ~ the leading digital door lock supplier in Malaysia !
Our hotel door lock, digital door lock and fire door has been recognised by SIRIM and BOMBA Malaysia ! So, no worries to apply license from the local authorities for your business as well as to apply CCC one your construction completed. Please insist on the quality products with BOMBA approved material, to make your business running legally, this only can lead you for better opportunity and maximum your profit.
Want to know more about our hotel door lock system and digital door lock? Call us now at  012-459 9999 (Mr. Goh) or 019-577 5000 (Mr. Teh) ! We are always ready to serve!
OUR MAIN PRODUCTS ARE :-
Architectural Ironmongery

Hotel Door Lock

Hotel Lock System

Fire Door

Digital Door Lock

Digital Safe

Hotel Key Card System

Hotel Key Card Switch

Property Management System